Q1614-E
MSRP: $1,399.00 ~ or call for member pricing
Click on icon below to download PDF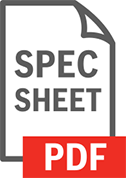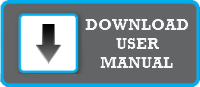 Product Highlights
– Outdoor-ready with Arctic Temperature Control
– -40 °C to 50 °C (-40 °F to 122 °F)
– Dynamic capture and Lightfinder
– Day/night functionality
– Innovative installation features
– Shock detection
Product Description
A wall bracket is supplied with the camera package
The IP66-and NEMA 4X-rated AXIS Q1614-E offers aluminum and robust casing, sunshield to simplify installation time and costs.
It is protected from dust, rain, snow and sun, and can operate in temperatures from -40 °C to 50 °C (-40 °F to 122 °F) using High PoE (30 W). The camera does
not only function at -40 °C (-40 °F), but it can also power up at that temperature following a power failure. This feature is known as Axis' Arctic Temperature
Control. To guarantee heating, multiple heaters are placed in direct contact with the camera and the window.
AXIS Q1614-E offers a dual shell technology, where an internal shell stores heat in cold environments. A fan ventilates the air in hot environments, where the
heat is transferred to the outer aluminum chassis for efficient cooling.